This blog is from our associates at the International Greenkeepers for Hire. Brad Tennant is one of the founder member of this great organisation.In this blog we hear all about Bradley's journey and the formation of IGFH.
My name is Bradley Tennant, as of writing this, I am 24 and Head of Grounds at Crosfields school, Reading, UK. I have recently moved here after spending 7 months working down under in Sydney where I was on an international adventure to learn how the rest of the world goes about greenkeeping.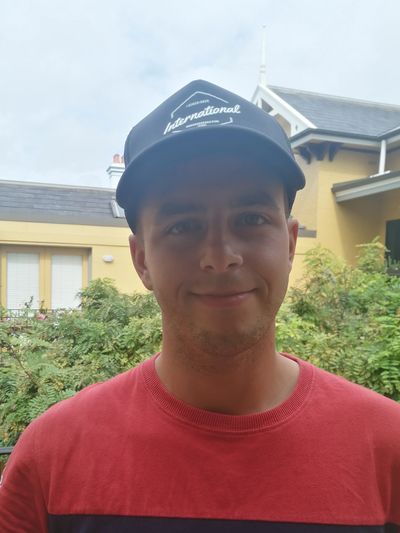 Green Fingers
I'll give you a very quick rundown on things to date. I've always been in the horticulture trade ever since leaving school. Having grown up outdoors, l have very much had green fingers so to speak from a young age. The outdoor lifestyle has always been for me.
I started my career at a local gardening company as an apprentice gardener, which then led to a few positions which I'll list. I could go on all day talking about each but we'll leave that for another day!
-Apprentice gardener at Natures way
-Senior gardener at Natures way
-Assistant greenkeeper at The Belfry
-Assistant groundsman at University of Nottingham
-Groundsman at Nottingham Forest F.C
-Groundsman at Sydney University Sports and Fitness
Never Stop Learning
Along the way I've been chipping away at qualifications, Amenity Horticulture level 2&3, Sports turf maintenance level 3,4 and currently studying level 5. Pa1, Pa2, Pa6.I also did a few courses out in Australia as well run by the STA wicket 101 and 201, first aid you name it. If l haven't done it yet it's on my list to do at some point!
Personally, for me education is everything, I'll never know everything but I can sure have a good go, then with this knowledge we can pass it onto the next generation!
Luckily for me I've landed back on my feet here in the UK with my current job, it's been a long time coming, 7 years to the date of post school education. It's all been worth it, as some of you may know I lost my job, then a few weeks later managed to claim some hours back after covid 19 hit which eventually forced me back to the UK. But thankfully it's all worked out pretty well!
The last few years have been crazy, I've met some amazing people and I wouldn't change any of it for the world!
Passion In Buckets
One of most important people I've met is Daryl Davidson, Head Groundsman at Sydney Uni. Along with the experience and knowledge he passed on about preparing wickets in Australia and looking after warm season grasses for the first time, Daryl has all the passion in the world.
In April 2019 myself and Daryl and eight others created the online group you see today as an organisation, International greenkeepers for hire, or short IGFH. The International hub for greenkeepers, groundstaff and volunteers.
Our aim is to unite greenkeepers, promote the industry, and help share the art of greenkeeping with others.
The organisation is made by greenkeepers, for greenkeepers. We're a group of dedicated greenkeeping experts who are on a mission to share our knowledge and passion with the rest of the world.
Greenkeeping Community
We created a group for every greenkeeper, whether you're a casual, full time or volunteer. No matter which country you work in or the type of sports turf you produce, you are welcome to get involved. Our aim is to create an international hub for greenkeepers, promote our business and help share the art of greenkeeping with others.
Some fantastic work is currently being produced all across the globe, and we offer a place for you to share your pictures, moments or the knowledge you learned along the way. We provide a platform for these great opportunities and help others experience the world of greenkeeping.
Education is our next step, and with our online educational videos, we will be able to help countries around the world that don't have a strong education system for our industry. This also includes helping our own country, especially in regional areas where there is no option for education.
Worldwide Scholarships
Our long-term aim is to create a scholarship for all that would like to get involved sending people all over the world to find or even reconnect with the love of greenkeeping. You may have also seen some of our educational videos that we have produced, more of those to come in the future so keep those eyes peeled!
We've got a long way to go to reach the goals we have set out with, scholarships and educational videos but I am sure with the continued hard work we'll get there!
This group wouldn't exist without our small team of ten passionate greenkeepers who help run all the social media pages and find great content, as well as coming up with new ideas for us to keep moving forward.
Brad
---
We are TurfCareBlog are real supporters of International Greenkeepers for Hire, specifically there scholarship programme.We are very proud to be associated with them, which can be seen at the bottom of our home page, under associates. https://turfcareblog.com/